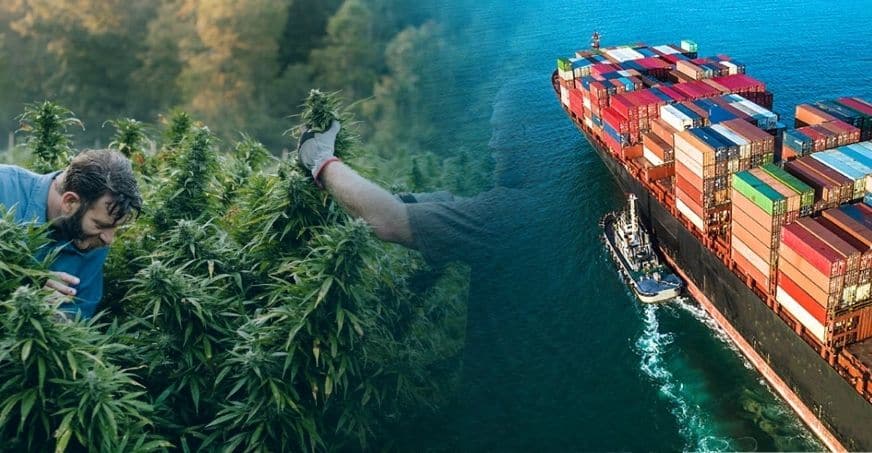 Allied Corp is delighted to announce that it has signed two agreements with a medicinal cannabis company in Australia. It has been granted Major Project Status by the Australian Department of Industry, Science and Technology.
Allied has signed two contractual agreements with the firm, the first to deliver CBD isolate of 5 kilos. The second is the supply of 5 kgs of cannabis flower; both will go toward monthly contracts with greater volumes.
After the Colombian government's public announcement about agreeing to export cannabis flowers produced in the country, Allied has inked the first deal of its type to supply cannabis flowers.
Allied submitted enough proof about the benefits of its operations in Colombia to the export community spread worldwide, as indicated by many successful shipments from Colombia. Allied's plant propagation technology currently has a success rate of 97 percent.
The process involves cloning and phenotyping of plant's genetics and numerous rounds of choosing the strongest plants and euthanizing the others. Given the supplementary lighting system and patented nutrient delivery system, Allied has proven a steady 900 gram per plant average production, and every space of the hectare is harvested 6 to 7 times every year.
It ensures a steady supply of flowering plants for Allied's cultivation fields, which are already four weeks into their 12-week growth cycle. A continuous weekly collection of flowers is provided to foreign markets thanks to a continuous supply of vegetative plants that renew the blooming plants for harvest.
Calum Hughes- Allied CEO says that the company congratulates President Duque for signing dotted lines to end Colombia's restriction on exporting dried cannabis flowers. We have wasted no time securing our early supply arrangements for delivering Cannabis flowers to the worldwide market and into nations where exporting it is permitted.
Right from production to export of the flower, the process is efficient logistically and monetarily. The firm is delighted to keep expanding flower sales out of Colombia.