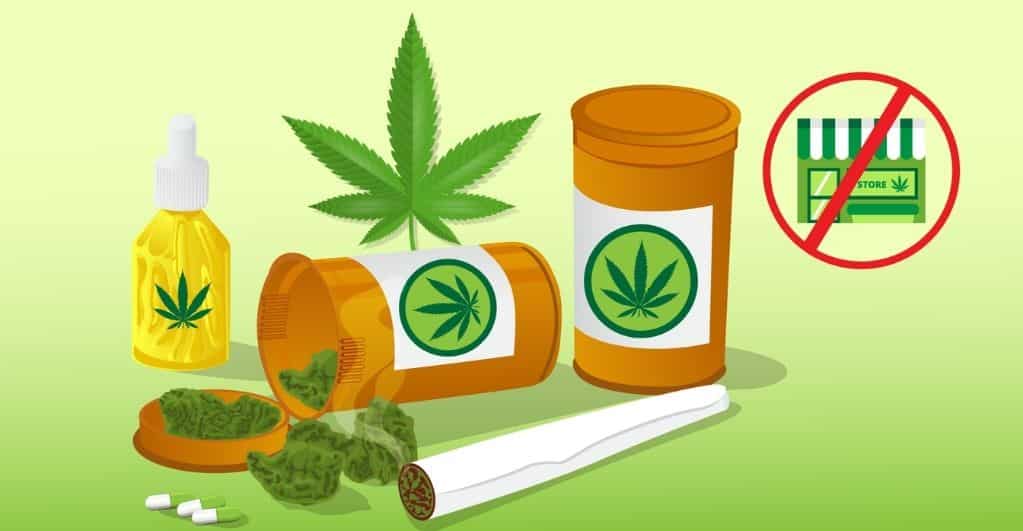 Located in the North-Central, Midwest, and Great Lakes area of the United States, Wisconsin might not have legalized marijuana selling for the public, but the region around the Illinois-Wisconsin border is fast-evolving as a ruler in the domain. The reports suggest that the Sunnyside Dispensary that has expanded its business along the border is making whopping profits from cannabis sales. The dispensary began its operations in South Beloit in July and, within a few months, became a prominent name in the region.
According to a statement by Mayor Ted Rehl, the dispensary's location, less than a minute away from the expressway, makes it the perfect spot. The shop was established with the intention to reap big profits from cannabis sales. Interestingly, Illinois legalized the sale of recreational marijuana in January, which paved the way for the success of the cannabis business in the region in later months. The brand runs two shops under its name. One is located at 7000 First Ranger Drive, while the second is in Rockford at 2696 McFarland Road.
The Mayor added that the astonishing sales volume of cannabis in Illinois brought in benefits for both the dispensary owners and the government authorities in the form of revenue and taxes. The cannabis sales in Illinois pooled a whopping billion dollars amount in a short span. The Sunnyside Dispensary made a significant profit and helped the city in earning good volumes of sales tax revenue quickly. In his statement, Rehl shared that the boost in the sales of Sunnyside Dispensary is likely to attract more firms to expand their business in the surrounding region.
The ongoing pandemic crisis has given a major jolt to businesses of different domains. However, Jason Erkes, a spokesperson of Sunnyside, stated that they have enjoyed more customer access during the pandemic. He added that their dispensary has managed to attract people to the South Beloit region, and they are witnessing nearly 4,000 to 6,000 weekly customer visits.